Treatment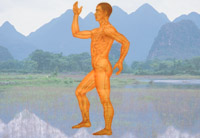 Acupuncture
Acupuncture : Specializing in pain management, stroke recovery, stress relief, emotional disorders, immune enhancement, and internal medicine problems. For some problems, herbal medicine therapy is also needed to achieve the best results.
Pediatric Acupuncture: : Treating common childhood ailments such as cold, flu, allergies, eczema, asthma, ear infection, bed wedding, ADD, energy deficiency, headache, pain and more.
Acupuncture for eye problems: eye stroke, glaucoma, macular degeneration, Optic neuritis, Optic atrophy, dry eyes, red eyes, itchy eyes, computer eye strain, eye pain, eye spots, eye flashes, eye floaters, blurred vision and more.
Acupuncture for infertility and pregnancy support
Wellness Acupuncture: This approach is for people who do not have any particular symptom and health issue requiring attention, but would like to enhance their immune system and keep their energy flow in balance. Wellness acupuncture is for preventive care purposes. It will also provide relaxation and enhance the body's ability to heal itself. It will help you maintain optimum health and improve your general sense of well-being.
Chinese Herbal Medicine Therapy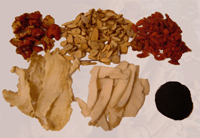 Specializing in classical Chinese medicine practice to treat any acute or chronic diseases. These include but are not limited to the common cold, flu, allergies, sinus infection, asthma, lung disorders, smoke, alcohol and drugs addictions, insomnia, anxeity, depression, arthritis, rheumatoid arthritis,gout, obesity, heart diseases, frequent urination, constipation, diarrhea, acid reflux, digestion problems, infertility, hypertension, diabetes, kidney stones, gallbladder stones, edema, kidney failure, prostate disorder, breast disorder, eye problems, sexual dysfunctions, eczema, autoimmune disorders and just about anything else you may have problems with.
I offer our herbal prescriptions in different forms including bulk herbs, herbal powder and herbal pills, depending on what you need during the course of treatment. I only use high quality of herbs to ensure the effectiveness and safety.
Massage Therapy provided by our massage therapists
Deep Tissue, Swedish, Shiatsu, Acupressure , Tui-Na and energy work. Our massage therapists customize the massage to fit clients' needs.
Energetic meridian acupressure work combined with acupuncture: Acupressure works well combined with acupuncture, This approach uses light, mediums or deep acupressure work and slow movement combined with regular acupuncture. This acupressure work covers most of your acupuncture points. Combining the acupuncture with the acupressure and energy work will provide a very meditative type of session, suitable for people who are energetically sensitive and would like to have a more balanced energy flow.
Lab Assessments
Some of internal, dermatological and immune disorders are often caused by food sensitivities and allergies, possibly the result of "leaky gut syndrome." Laboratory tests can be ordered to identify particular foods you may be reacting to. Once those foods are identified, they are temporarily removed from your diet while acupuncture and herbal medicine are used to help reestablish balance. You may also change your diet and use supplements such as omega-3 oils and L-glutamine. Doing so will help restore your gastrointestinal function and the integrity of the intestinal lining.
For more details on laboratory testing for food sensitivities, please visit the following links:
96 food IgG/IgE antibody assessments panels
lab used : Us Bioteck Laboratories
Other Treatment Modalities
Ear acupuncture also known as auricular therapy, Moxa, cupping and bleeding techniques.
Nutrition Consultation
Nutritional counseling is also offered and is based upon the five element theory of Chinese medicine and weatern functional nutrition. You will be instructed how to select different colors and flavors of food according to your personal physical constitution in order to promote good health. I will tell you what food may be harmful to eat, and suggest what food is good to eat. Any questions regarding your diet will be addressed. Herbal food therapy and supplements will also be included in the consultation if needed.