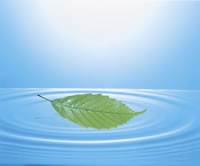 Testimonials
I have been going to Sophia for 3 years now for acupuncture and herbal treatments. The Chinese Medicine treatments that she uses has helped me to regain my health and my positive outlook on life after I went through cancer surgery. Sophia has a deep love for her work and she truly cares about the people she treats. I would recommend Sophia to anyone with any sort of health issue. - Bill, San Jose, CA
I have been a diabetic for 10 years. I am now on insulin but I started on oral medication at first. When my condition got worse, my doctor told me I needed insulin about 5 years ago. After consulting my situation with Sophia, I knew that my diabetic condition would be difficult to be cured since my pancreas might have ceased to function with many years of insulin injections. Sophia informed me that the herbal treatments could resolve a lot of unbalanced physical conditions, symptoms and strengthen my organs to prevent any further diabetic complications. I recently came to see Sophia for abnormal thirst, frequent urination and low energy. She prescribed herbs for me that I took for 10 days. At the end of the 10 days, I no longer got up in the middle of the night to urinate. My thirst had subsided and I felt more energy. The treatment cost was reasonable and effective. I would recommend Sophia Tang. - Joe G., TX
I came to Sophia with a number of health concerns a few month ago. Within a few sessions she was able to help me with herbs and acupuncture treatment. I now have much more energy, feel better and have a positive outlook on life. Sophia is very passionate about her work, Chinese medicine and about helping people. She is compassionate, engaging, and I highly recommend her services. - A. Green, Redwood City, CA
A few months ago, I had the flu and was very ill. I took some over-the-counter drugs which made me feel a little bit better; but I was still sick and had no energy at all. I went to see Dr. Tang and was treated with acupuncture and herbal medicine. After the first cup of herbal tea, I was surprised to find that I was revitalized. I continued with the herbal tea and by the following day, I was well again. A month ago, I went to see a MD to get a physical examination due to some abdominal pain. The exam found that I had a kidney stone. I asked Dr. Tang if this was something that Chinese medicine could treat. The answer was "Yes". She gave me some herbal medicine. After I took the herbal tea, my abdominal pain was gone. A couple of days later, I was able to pass the stone. A great relief to me. Thanks to Dr. Tang. -Jack Chang, San Jose, CA
I came to Dr. Tang through a friend's referral. I had hypertension for about 2 years and was taking western medication. After talking to Dr. Tang, she told me that she could help me with acupuncture and herbal treatment. After 3 weeks of acupuncture and herbal treatments, my blood pressure was back to normal. I was very pleased for the result and happy that I could finally get off the western medication. Right now, I come back for acupuncture treatment once a while for an energy tune up and really enjoy the relaxing and healing atmosphere.- Cindy Liu, San Jose,CA
I came to Sophia Tang, L.Ac., for chronic insomnia, which was exacerbated during the winter months. I was unable to fall asleep or stay asleep for about a month, and my extreme fatigue, inability to concentrate and feeling down for most of the day had affected both my work and my social life. At my first visit to Sophia's office, I was very pleased to see that Sophia's diagnostic process was very thorough and detailed. I was surprised again that after only three visits over a three-week period, my condition improved significantly. I was able to function normally and have a normal energy level. If you are someone who understands the pain of chronic insomnia, you can appreciate how precious it is simply to have a restful sleep and feel normal again.- J. Liang, Redwood City, CA
I have been going to Sophia for several years now, she has treated me for several things like cold and flu, neck and back pain, foot pain and numbness in my fingers to name a few... All have been successful in a short amount of time. I would recommend her to anyone.- Gina S., San Jose, CA
At first, I thought my vision was just blurry. Then one day in December 2011, I woke up and found no matter how I rubbed my eyes, my left eye could only see about half its normal field of view. The other half seemed totally blurry, and could just about tell light from dark. I then went to see a ophthalmologist specialized in retina disorders. After a series of tests, which included ophthalmic photography and fluorescein angiography, the doctor confirmed that I had a condition called Retina vein occlusion, which is a blockage of the small veins that carry blood away from the retina. The angiography picture taken clearly shows blood spread and blocking a big part of the retina.
The picture shows that the macula (the center of the retina) had swollen so much that it inhibited my central vision. This means that I could not focus on details no matter how hard I tried.
The Ophthalmologist told me the excess blood could be absorbed by the body over time, and that the vision recovery would depend on how well the blood was absorbed. The only treatment would be to inject some medicine into the eyeball to prevent new vascularization, where new microscopic blood vessels develop in the area short of blood. Doing so might help the fluid absorption process. I was kind of hesitant to have western medicine injection into my eye and thought of a better and safer way to be helpful for the recovery process.
On December 26, 2011, I went to see Sophia to see how acupuncture could help. Amazingly, my vision felt sharper after just one treatment. Although the blurred area of vision remained about the same, I was better able to distinguish lights after/during the acupuncture treatments. Over a few more months, I went to see Sophia 2-3 times a week for acupuncture treatments. Now I am very happy to report that my central vision has become completely normal again. Although there is still a small blurry spot in my left eye's field of vision, my ability to read and see is practically normal. According to the ophthalmologist, my recovery is the best we can hope for, and there is no need for further treatment.
I am deeply appreciative of Sophia's help. Not only was she knowledgeable enough to apply a special acupuncture method to my eye problem, she also adjusted my whole body's balance over the course of treatment. I have been feeling much better and more energetic now. And I will think of Sophia if I have any other warning signs about my health. Thank you.- C.H., Saratoga, CA
I first went to Sophia's practice to deal with a severe and painful athlete's foot infection on both feet. I had previously been prescribed antifungal cream and tablets which after 4 months resulted in some improvement on one foot but the infection was still significant, I was unable to wear socks, had very sweaty cold hands and feet , had disrupted sleeping patterns and had to drink a lot of water and pee a lots.
Sophia decided my immune system was severely suppressed, that preventing healing, and asked me to stop taking the tablets and gave me acupuncture and herbal teas aimed to strengthen the immune system. After 3 weeks of treatments there was a dramatic improvement to my foot condition, I also slept better and had more energy and hands and feet were no longer cold sweaty. I did not have to pee so often anymore.

I continued visiting Sophia to deal with a
long-term chronic arthritis condition
that started after a cliff accident when I was a teenager. I often felt stiff and arthritic everywhere but the arthritis showed most visibly as a swollen knee. Previous X-rays showed damage to the knee's cartilage. The condition has been a challenge for the best experts in the field. Sophia's prescribed acupuncture and herbal teas, which after 3 weeks cleared the arthritis from my joints, except in the knee. However the knee has undergone significant periods free of arthritis and I regard her approach as successful given the extreme difficulty of the problem. Sophia also
prescribed a diet changed and tested for allergies that has improved the arthritis problem over a period of months as well as my general wellbeing.
I highly recommend Sophia for the time she gives to uncover my complicated health history, her holistic approach that has generally improved my overall health, and the success of her treatments on my health conditions.-
David ,Mountain View, CA
With Sophia's acupuncture help, my second delivery was 15 minutes only compare to 18 hours with my first son. She also heal my sinus problem which I have been seeking help from the western doctors for several years without resolution . She is a truly classical Chinese medicine practitioner who put body, mind and spirit in her practice. - Cathy, Mountain View, CA
I first met Sophia due to my neck pain and back pain. I've been her client for several years. Not just for the back pain and neck pain, I had been treated for hemorrhoids. When I had appendicitis, her acupuncture and herbal treatment resulted in faster recovery for me. Not only she performs acupuncture, but also she is a authentic Chinese herbalist. Whenever I don't feel well or even just get stressed out, I go to her office to get acupuncture and massage treatment. I highly recommend Sophia. - Ren, Palo Alto,CA
I came to Sophia Tang initially for treating a severe cough with chest pain after catching a cold , which made unable to sleep. I took over-the-counter Chinese herbs, but they didn't help too much. I then decided to see Sophia . With just one acupuncture session and a specially-made herbal powder formula, I recovered from my cough well and fast. After this amazing experience, I decided to see Sophia again, this time to get help for my seasonal allergies. My usual symptoms are sore throat, sneezing, congested or runny nose, fatigue and cough before going to bed. Sophia made me another herbal powder based on my constitution and symptoms. Again, amazingly, my nose cleared up, along with all the other symptoms after taking the powder. I am so glad that our ancestors had this amazing herbal knowledge, which they consigned to their textbooks, so that today practitioners like Sophia can master that knowledge to help people with their many health problems. -R.W., Mountain View, CA
Last year, I brought my mother-in-law to Tang's Acupuncture, because I knew Sophia had been a student of Master Hai Sha Ni. My mother-in-law suffered from depression and had been taking antidepressants for some 14 months, but those did not really help. Besides depression, She had many other health troubles, such as insomnia, a dry cough, dry throat, a bitter taste in the mouth, frequent headaches, cold hands and feet, poor appetite and chest congestion. Those had developed over the last six years when she underwent a hysterectomy. A lot of physical and emotional problems ensued. Sophia Tang said that most invasive therapies, such as drugs and surgery, definitely weaken the vitality of the internal organs and cause imbalances, and that because of the connection between body, mind and spirit, physical imbalances also have a considerable impact on the emotional well-being of the patient. Sophia Tang gave my mother-in-law acupuncture and herbal therapy, and besides that, she patiently encouraged her to keep an open heart and involve herself in community activities, rather than keeping to herself. Sophia gave my mother-in-law dietary guidelines. After ten weekly treatments, most physical symptoms had cleared up, and her mood was much improved. She enjoyed a vacation and also started practicing tai chi. To this day she remains well physically and emotionally.
I also referred my sister to Sophia Tang, who also got good results. Thank you Sophia for keeping my family well ! -- Eric Y.,Danville, CA
I came to Sophia through a friend's referral because he obtained good results with her. I have been on a medication to manage my panic disorder on and off for a decade. Beyond that, there were some health problems diagnosed by my Western doctor, and had two surgeries performed before, to remove a cardiac springer and a tumor in the kidney. I also often feel anxious, bloating after eating, I get headaches easily, I sometimes feel quite hot in my body, but I have cold hands and feet. I also feel thirsty a lot and have to pee a lot too. Sophia gave me a very detailed interview and told me the causes of my problems.She also instructed me to reduce my daily coffee intake, which she felt was excessive. She gave me good dietary guidelines. I came in for acupuncture and herbal treatments weekly. After only three weeks of treatments, most of my symptoms had greatly improved and could feel a big difference. I continue my sessions since I want to stabilize the treatment result. After another month, all of my symptoms had cleared up. I feel much more relaxed, more balanced, and happier. Thank you, Sophia, for helping me !-Alec , Sunnyvale, CA
I have been treated by two other acupuncturists before I found Sophia Tang. Neither of the two was able to improve my worsened dry eye condition since being diagnosed over 10 years ago. In the past, I was able to manage the condition with Omega-3 Fish Oil supplements and occasional artificial tears. Then, due to age and other factors, my eyes became more irritated and red. I had tried Cyclosporine before but it was not effective for me. I also did the thermal pulsation system on my eyes which also produced no results. Still believing that acupuncture is a viable solution for my dry eye condition, I searched online and found Sophia Tang. She told me that she successfully treated other patients with eye conditions worse than mine. I was hopeful and optimistic. By the end of the second acupuncture treatments, my eyes were feeling less dry and less irritated. Sophia then gave me herbal medicine and by the end of the third week, my eyes no longer felt dry. I do not use warm compresses and artificial tears anymore. As an added bonus, my sleep has improved greatly. I can now easily fall asleep at night and stay asleep until morning. Acupuncture and Chinese medicine work ! Thank you, Sophia !- Stella , San Jose , CA
I came to Sophia for help with chronic insomnia. Several times a week, it would take me one to three hours to go to sleep, and then I would wake up at night, unable to go back to sleep. I also had various digestive troubles, such as abnormal feelings of hunger, craving for sweets, and feeling bloated after eating. I was able to manage those problems by taking supplements, but they came right back whenever I stopped taking the supplements.
On my first session with Sophia, she told me that my problems could easily be solved, as she had helped many other patients with the same problem. She explained this as an imbalance, or deficiency of the organs, which could not be helped with general supplementation. I took weekly acupuncture treatments and herbal medicine. After the first week of herbs, my digestion seemed normal again. Abnormal feelings of hunger and sugar cravings disappeared. After three weeks of treatment, I could easily fall asleep and stay asleep until morning. It feels good to be back to normal nights of good sleep. Thank you Sophia for the wonders of Chinese medicine! - Pecky, Mountain View, CA
I came to Sophia for several health issues. I had sinus and allergy problems. My Western doctor only gave me antibiotics and other medications to manage my problems. But that only worked temporarily, and my health seemed to get worse with all these drugs. I had pain and headaches from my sinus infection. My allergy symptoms included sneezing, a runny nose, and a stuffy nose at night. My appetite was not good while I was having sinus infections and allergy symptoms. I sometimes got bloated easily after eating. I also had a trouble falling asleep, and would wake up at night, with trouble falling back to sleep. I had bowel movements three to four times a day, often with loose stools. I felt abnormally thirsty and had to drink a lot of water. Sometimes I felt chills inside of me. My hands were cold and sweaty. I also had a lot of night sweats before my periods, and cramps during my periods.
Sophia told me that I had a weak physical constitution, and that the medication and birth-control pills I was using made my body even weaker. I came for acupuncture and herbal treatments weekly. The sinus and allergy symptoms got a lot of better after the first week of treatment. After four weeks of treatments, all my other conditions has improved a lot. I was not cold and sweaty anymore. My sleep and digestion improved. My body got a lot of stronger. later on, I came once a month for acupuncture and herbal treatments to tune up my physical constitution. I really appreciate Sophia's help with her Chinese medical knowledge, which helped improve my health in many ways. - Carol K. Palo Alto , CA
I came to Sophia to seek help with some health issues. I easily get hungry when I am stressed, and I sometimes get bloated after eating. One week before my period, I would have trouble falling asleep. After falling asleep, I would sometimes wake up and had a hard time fall back asleep. My bowel movements were irregular, and I had frequent urination. My hands and feet tended to be cold. My breasts got swollen up before my period. I also had some back tension and aching because of the stress.
Sophia gave me a diagnosis for my conditions, and then some dietary guidelines. She attributed my condition to the blockage of energy meridians and to the deficiency of certain organs. She asked me to come for acupuncture twice a month, and had me take herbal medicine before, during and after my period. After two acupuncture treatments and one course of herbal treatment, most of my condition improved a lot. I also felt more relaxed. To keep improving my physical constitution, I came for regular treatments for a couple more months. I no longer have these serious PMS symptoms. My body does not feel as cold, and I feel stronger than before. Now, I still come back for "tune ups" once in a while for prevention, to make my energy flow better. Thank you Sophia! -Nancy C. Mountain View , CA
I was searching for an acupuncturist who does treatment on the eyes (not that many of them are out there btw) after I was diagnosed with high intraocular pressure (22/22). Sophia's name came up, I called and booked an appointment. I am so pleased that I did. After 4 weeks of acupuncture and herbal treatments, the extreme eyes tension and fatigue I have been experiencing are gone and my eye pressure is back to my usual norm (18/18)!!! Extremely grateful to Sophia for making it happen! _Tatiana, Los Gatos, CA
After several weeks of prescription eye-drop treatments for my dry eyes, my condition stopped improving. I decided to try acupuncture for an alternative. Based on her experience, Dr. Tang suggested that this should be resolved, as long as the dryness was not the result of inflammation due to an autoimmune disorder. After the first acupuncture treatment, I already felt a big difference. Besides the dry eye problem, I also have a lot of tension and pain in my back, neck and shoulders, because of long-term stress from my engineering job. After a few treatments, itchiness and dryness are minimal. I do not need to use drops as often. The tension and pain are also gone. Thank you for the treatments. That's a job well done. _ Jeffrey C., Milpitas, CA